Friday, November 19, 5: 30 to 8 pm
at the Queensbury Hotel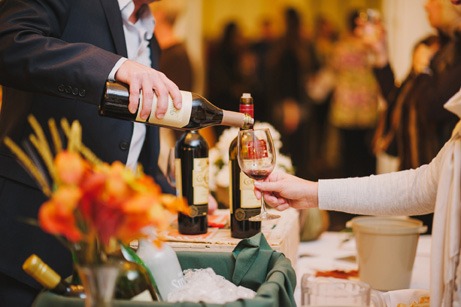 Wines & Artisanal Spirits
provided by Adirondack Wine Merchants
Participating Vendors:
Abby's Cookie Jar * New this year*
Barkeater Chocolates
Rachel's Cafè & Spice Co.
Rock Hill Bakehouse
Saratoga Chocolate Co.
Sugarloaf Farm
Sundae's Best Hot Fudge Sauce
Worlding's Pleasure
Tickets: $45 before 5 pm, Nov. 15 / $50 after Nov. 15        Attendance limited.
Available at the Chapman Museum, 348 Glen Street, Glens Falls
To purchase online (Tickets will be mailed or held at the door.)
To purchase by phone: (518) 793-2826
Covid-19 Requirement: Proof of vaccination or a negative PCR test within three days of the event
must be presented at the door.  For the safety and comfort of all, masks and social distancing are encouraged.
Raffle — 3 Great Prizes!
A one-of-a kind refrigerated wine cabinet built by Martin Seelye
75 minute Lake George Tiki Boat Tour ($600 value)
A Basket with 20+ bottles of various wines
Winners will be chosen at the Tasting Event on November 19th.
Purchase Raffle tickets at the museum or by calling 518-793-2826.
One need not be
present to win.
2021 Wine & Chocolate Sponsors
Denise Maggetti Nowak / Nowak Family
The O'Brien Family